DryBMS Services – Elevating Dry Bulk Operations with Excellence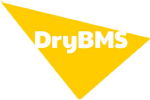 We understand the rigorous demands of the dry bulk industry for unwavering safety, operational brilliance, and environmental responsibility. Our commitment shines through our comprehensive array of services, meticulously designed to cater to your specific requirements. Our forte lies in providing unparalleled DryBMS assessment, preparatory, upgradation, and closure follow-up services that will propel your operations to unprecedented heights.
Our seasoned experts intricately scrutinize every facet of your operations, encompassing SMS implementation, management practices, crew competence, safety protocols, and environmental initiatives, furnishing you with an accurate snapshot of your current status, illuminating both strengths and avenues for enhancement.
DryBMS Preparatory Services Our seasoned experts will seamlessly navigate you through the preparatory phase, ensuring seamless alignment with DryBMS requirements. Working closely with your team, we ensure all essential documentation, procedures, and training are meticulously executed, showcasing your unwavering commitment to safety and excellence.
Our seasoned experts collaborate with you to craft precise upgradation strategies. Drawing insights from DryBMS assessments and industry best practices, we facilitate the implementation of practical changes. These changes enhance safety protocols, streamline operations, and optimize performance across the spectrum.
Closure & Follow-Up Services
The culmination of a DryBMS assessment marks the beginning of your journey towards excellence. We offer comprehensive closure & follow-up services. We stand by you, providing sustained support, monitoring progress, and refining strategies to ensure unwavering adherence to DryBMS standards. Our aim is to instil lasting change and nurture a culture of continual improvement within your organization.