Safety Management System Services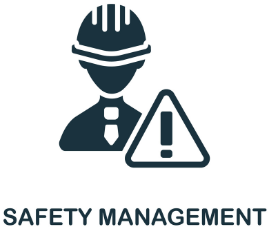 We provide comprehensive Safety Management System (SMS) services tailored specifically for our Dry & Tanker fleet owners and managers. With our in-depth industry expertise and unwavering commitment to excellence, we offer a diverse range of customizable services aimed at ensuring strict compliance with various self-assessment regimes such as DryBMS & TMSA, along with vetting regimes like RightShip & SIRE. Our primary objective is to empower your maritime operations with safety practices that not only meet the highest industry standards but also enhance operational efficiency.
Our team of seasoned experts collaborates closely with you to craft a robust SMS, meticulously aligned with your unique operational requirements. We ensure that every facet of your SMS adheres to pertinent industry regulations and guidelines.
Tailored Vessel Specific Plans
Recognizing the distinct needs of each vessel, our professionals create bespoke vessel-specific plans that seamlessly integrate into your safety management system. This approach guarantees comprehensive coverage of regulatory compliance protocols.
Review & Upgradation Services
Maintain the efficacy of your SMS through our thorough review and upgradation services. Our team meticulously evaluates your existing SMS, forms, checklists, and plans to pinpoint areas for enhancement, implementing necessary updates
Opt for our seamless SMS implementation services if you decide to develop your SMS through us. Our experts guide you through every phase, ensuring a smooth transition to your new safety practices.
Our specialization lies in adapting your safety management system, forms, checklists, and plans to precisely meet the specifications of RightShip/SIRE & DryBMS/TMSA frameworks. This tailored approach ensures seamless alignment with industry standards.